canada's only fintech career fair
February 10th | 11am-5pm EST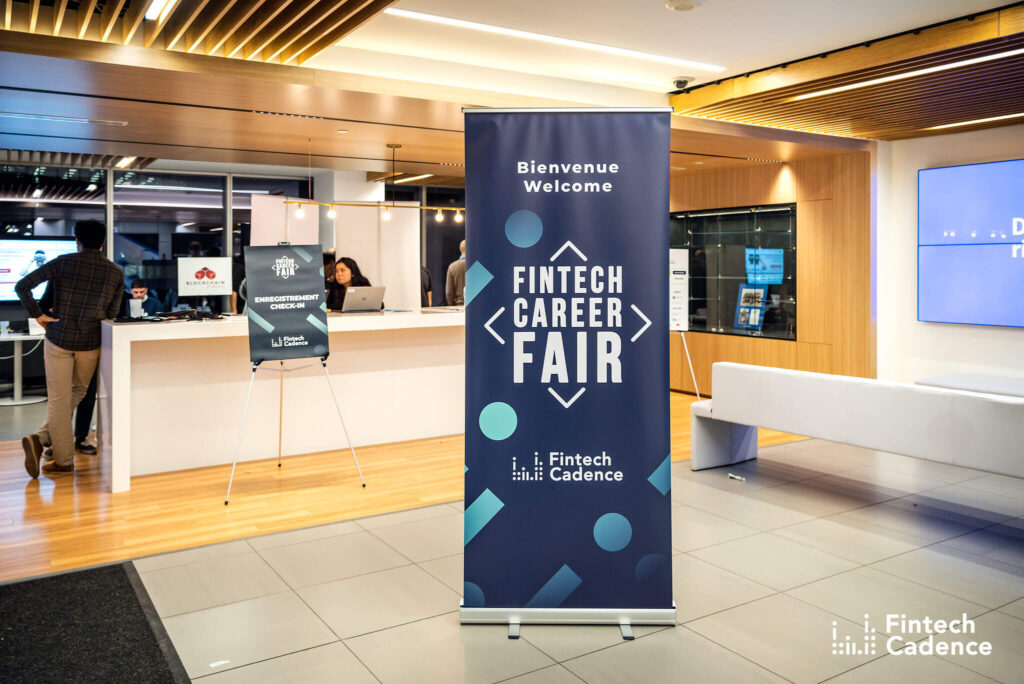 Fintech Cadence will provide on-boarding platform guidelines to optimize for the best possible Career Fair experience for you!
Companies recruiting at the 2022 Winter Fair
What to expect at the 2022 Virtual Fintech Career Fair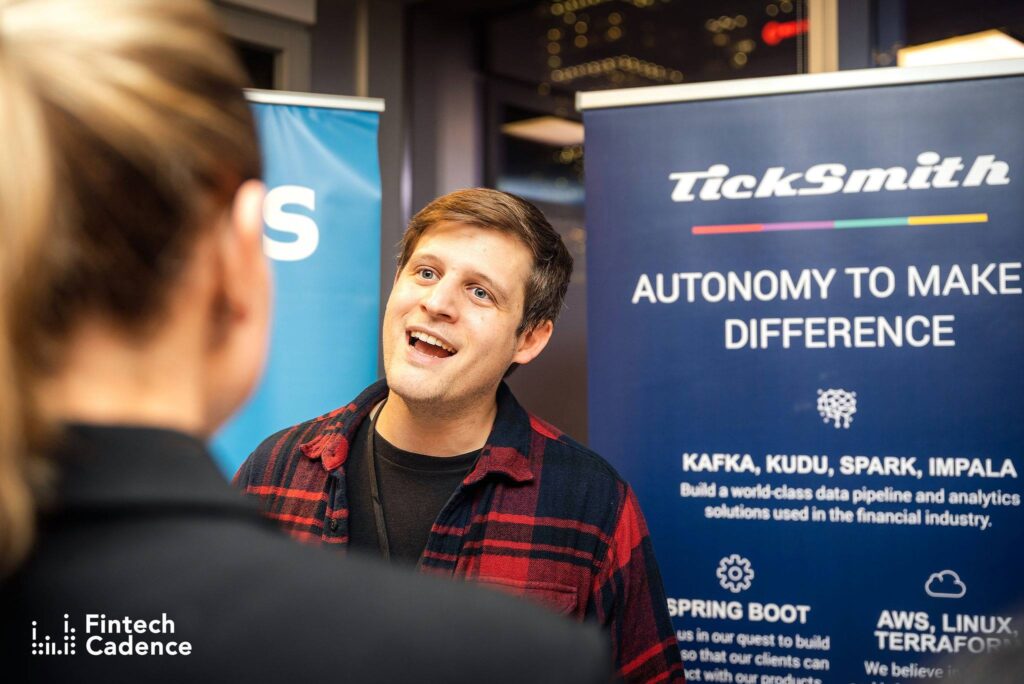 Hopin, "Expo" Section
Discover the fintech ecosystem by visiting the meet & greet booths during the Career Fair. Recruiters will be present to tell you more about who they are and what they're looking for!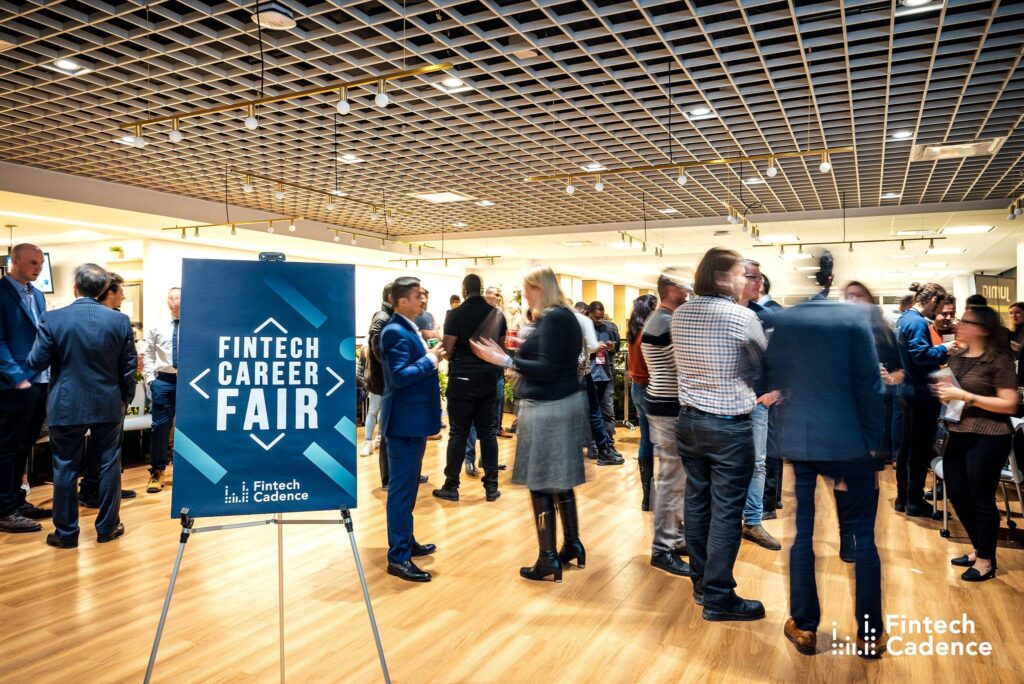 Hopin, "Networking" Section
Get an opportunity to meet with recruiters one at a time for 5 minutes. Our speed networking zone online tool will be generated randomly but you will only be meeting with recruiters!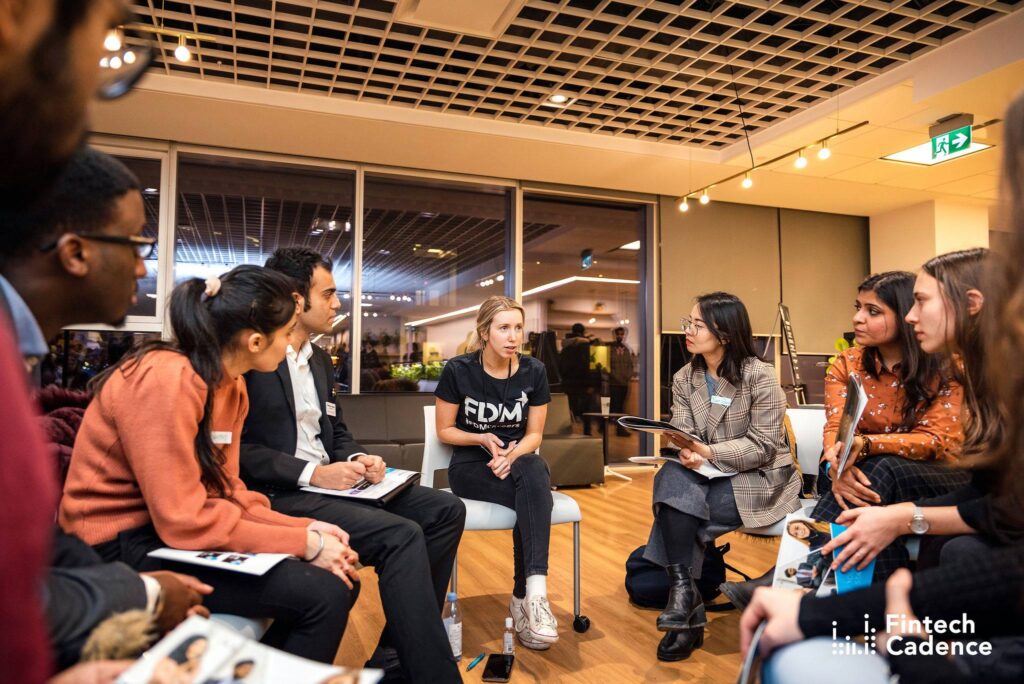 Hopin, "Sessions" Section
Selected sponsors will be hosting a variety of workshops throughout the day. Have an opportunity to actively engage in the workshop and/or watch in the bacground. Workshop details will be announced January 23rd.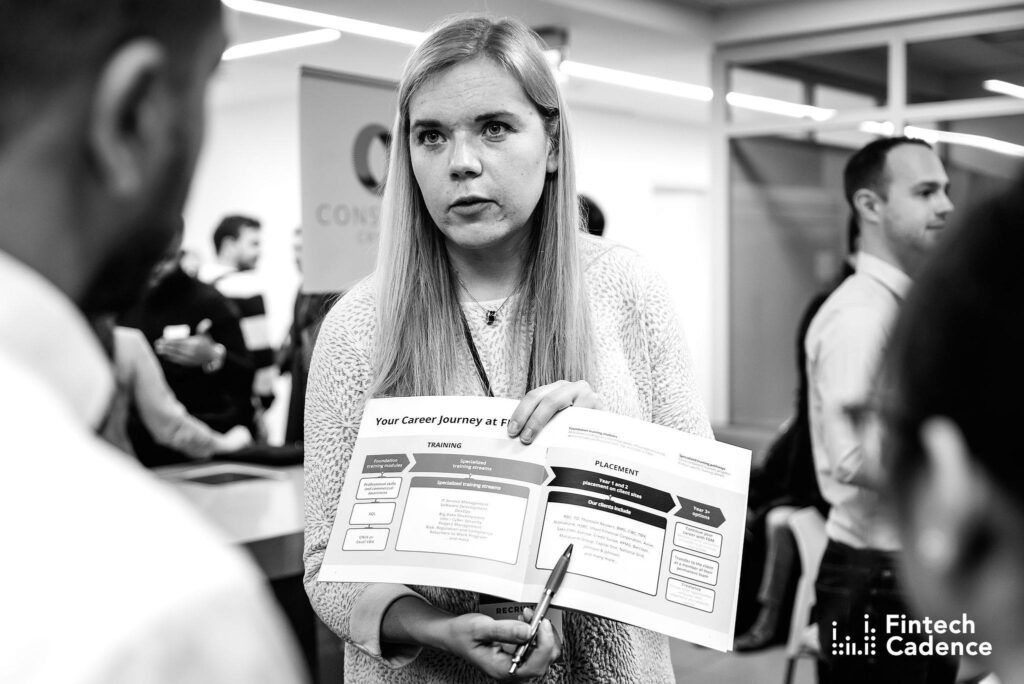 Hopin, "Private Sessions" Section
All of the job positions will be made available starting Jan. 17th on our Job Board here. Our top sponsors will select a limited number of candidates for a 1-on-1 speed interview that will be scheduled in advance.
In addition to the above features, you will be able to send private messages and meeting invitations to the recruiters of your choice throughout the day. Recruiters can also choose to message you on the platform and invite you to a private session.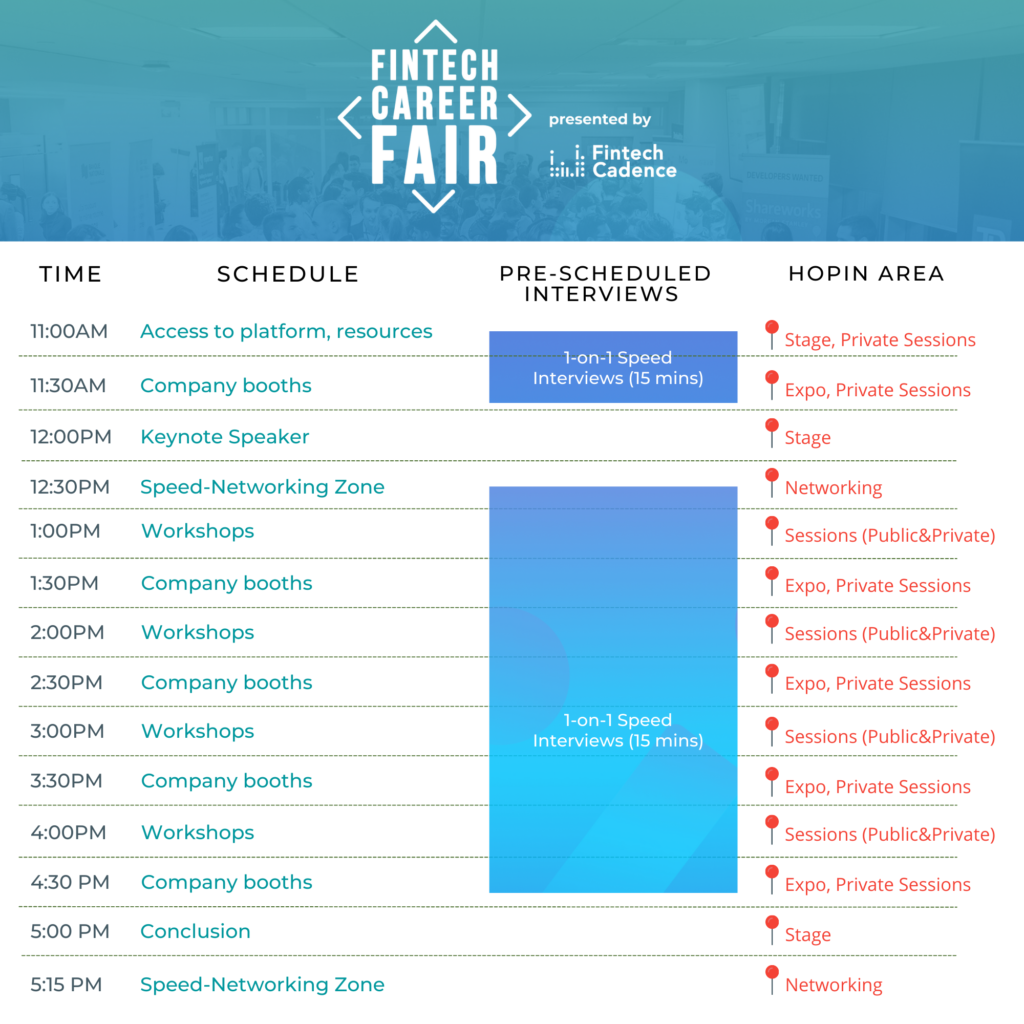 The Fintech Career Fair will be kicking off at 11am EST until 5pm EST.
It will take place online, on the Hopin platform. New to hopin?  Check this video on a quick guideline on how to use the hopin platform (video coming soon)!
Have any questions? Don't hesitate to reach out to our team at [email protected]
A look back at our 2020 Fintech Career Fair
Key Dates leading up to the Career Fair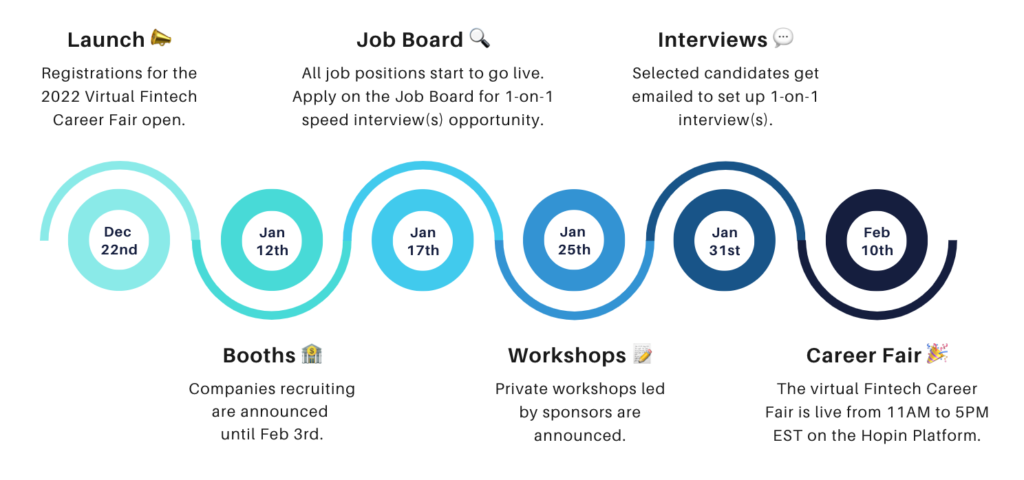 All job positions will be made available on our Job Board starting January 17th. You will need to create your own profile and upload your CV to apply to the positions directly. All Recruiters will have access to your CV and profiles. Recruiters from our sponsors tiers will choose a limited number of candidates for the pre-matched 1-on-1 interviews – apply by February 6th on our job board for a chance to be selected!

Don't see a position that fits your expertise? Apply to the company's "General Interest" position and your CV will be shared with the recruiters.
Join us for the virtual Career Fair!