Over two years of meeting and speaking with impact-driven founders in fintech led us to believe there was an important gap in the ecosystem for these startups.
We learned about the unique demands of balancing profit with purpose, finding investors who share your vision, and serving customers who have been left out of the financial mainstream. Too often, founders found themselves being told they had to choose: impact or growth. We saw so much potential for these innovators using technology to solve for accessibility, affordability, and inclusion in Canadian financial services; but just like the companies themselves, any program built to help them grow and scale needed to be designed with impact AND growth as its foundational principles.
The IFH Lab is designed to close these gaps. The program is completely free for startups, we take no equity and ask for a commitment of just 6 hours a month. Through the program, startups receive:
→ One-on-one support delivered by hand-picked and world-class industry-specific experts who are mission-aligned, experienced, and in a position to make things happen.
→ Flexible programming that adapts and adjusts to your team's needs to help you reach your goals and address your real pain points.
→ Connection to a growing community of mission-driven startups building a better financial system through tech innovation.
Bâtir un futur financier sain pour toutes et tous les Canadien.ne.s
Powered by Fintech Cadence, IFH Lab is a four-month, equity-free program for startups designing real solutions to the most pressing financial health challenges Canadians face today.
Selected startups will receive: 
Click here to discover our alumni in the news
We're seeking startups that are using technology to help better the financial lives of Canadians.
Millions of Canadians are struggling to pay for today, save for tomorrow, and plan for the unexpected. Over 50% of Canadians spend more than or equal to their income every month. 1/3rd aren't able to pay all their bills on time and in full. Fintech can fill the gap.
Qu'il s'agisse d'offrir de nouveaux produits financiers aux consommateurs ou de résoudre les obstacles persistants à l'inclusion et à l'accessibilité dans le secteur financier actuel, nous recherchons des idées qui aident les Canadien.ne.s à renforcer leur santé financière et leur résilience.
You are an early-stage fintech company with a demonstrated commitment to improving the financial lives of Canadians with…
Au moins un.e employé.e à temps plein
Un produit commercialisé avec certains clients (clients tests/pilotes inclus)

Une incorporation au Canada ou l'intention de se constituer une société au Canada d'ici la fin de la cohorte

Can commit to full participation in the program sessions
We equally support entrepreneurs looking to build venture-backed businesses and those looking to build non-profits.
The 2023 program will happen in a hybrid model:
2 day in-person orientation in Toronto at the end of July and 2 day in-person intensive and public cohort launch party in September

2 hours of mandatory virtual programming per month (workshops, panel discussions or fireside chats)

1 industry expert speed-dating event per month (2 hrs)

Two one-on-one office hours with a dedicated industry advisor on the topics of: product-market fit (August), business model & financials (September), product & tech (October), traction & customer acquisition (November)

In-person Demo Day in Montreal in November
What our alumni are saying
IFH Lab a contribué à bâtir notre réseau dans l'écosystème fintech canadien et à obtenir notre premier client payant. Grâce à ce programme, nous avons passé en vitesse supérieure, et nous continuons à obtenir de l'aide et des conseils plusieurs mois après la fin du programme!
Joining IFH Lab has been an incredibly enriching experience for the LABORA team. The networking and warm introductions provided by the IFH Lab team in the fintech ecosystem are unique.
We have participated in a number of accelerators and each has its strengths, but IFH Lab was the first accelerator focused on financial startups and the difference was incredible.
The IFH Lab was the first accelerator we found that truly suited our needs. altruWisdom is a fintech with a social mission at heart. Our startup benefited from new partnership contracts, brand awareness, access to many resources and lots of support to assist us in our next steps.
Being part of IFH's inaugural cohort was an incredible experience for PolicyMe. From day one, we began to experience immense value from the numerous workshops, fireside chats, brainstorming sessions, and mentor meetings that were held. PolicyMe still maintains strong relationships with the rest of our cohort, and we continue to practice the countless lessons we learned during our time at IFH.
The IFH Lab was invaluable to Bounc3. The IFH team truly strived to ensure that we had access to the resources we needed to succeed, from incredible mentors to relevant contacts from the financial sector and regulatory space. Generating a double bottom line return is what united and motivated everyone in the program, including the IFH staff, their network of mentors, and the start ups that participated.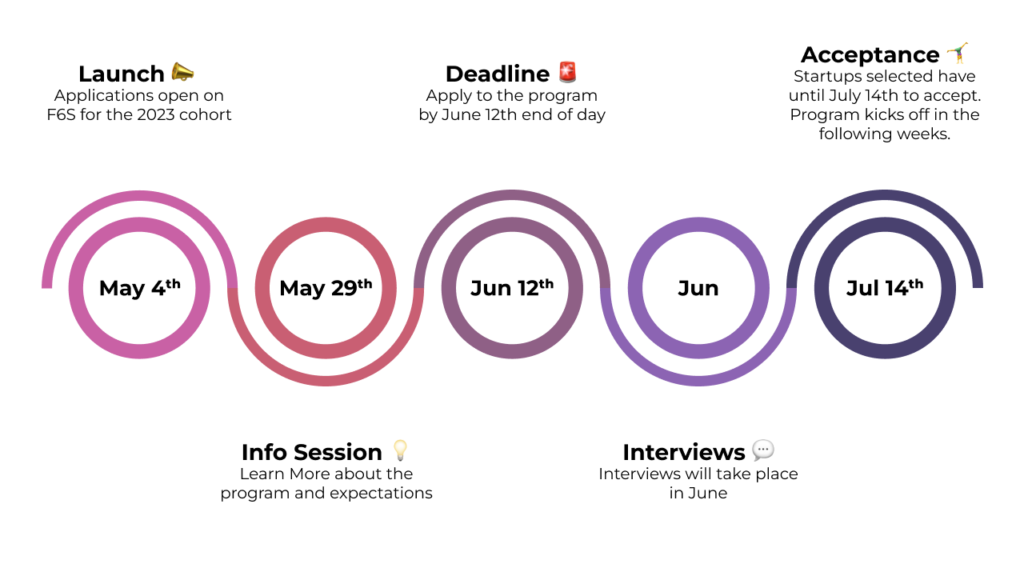 Don't see your question? Reach out to us in the form below for a chat!
Want to chat?
Reach out to connect.