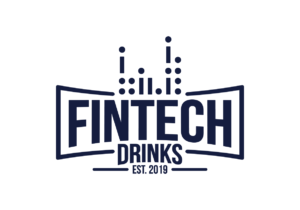 Fintech Drinks is a meet-up where we bring our ecosystem together
to discuss the hottest topics in fintech.
Stay tuned for more details on our upcoming speakers.
Jeremy Clark is an associate professor at the Concordia Institute for Information Systems Engineering. At Concordia, he holds the NSERC/Raymond Chabot Grant Thornton/Catallaxy Industrial Research Chair in Blockchain Technologies.
He obtained his PhD from the University of Waterloo, where his gold medal dissertation was on designing and deploying secure voting systems including Scantegrity—the first cryptographically verifiable system used in a public sector election. He wrote one of the earliest academic papers on Bitcoin, completed several research projects in the area, and contributed to the first textbook.
Beyond research, he has worked with several municipalities on voting technology and testified to both the Canadian Senate and House finance committees on Bitcoin.
Louis Roy is an audit partner in Raymond Chabot Grant Thornton Montréal office. Louis has over 20 years of audit experience with financial institutions, public corporations, and regulated and government entities which has  provided him with solid audit expertise using a corroboration, control-focused approach and helped develop his knowledge of computerized procedures.  

When Louis became interested in blockchain technology in the early 2010's, he quickly realized that it would transform and disrupt business and the accounting profession. He particularly appreciated the impact it would have on the financial sector, an industry in which he had an extensive experience in. In 2017, with the support of RCGT, Louis co-founded RCGT's blockchain consulting firm Catallaxy with the aim of driving, influencing and establishing best practices in terms of blockchain technology and cryptocurrencies, serving both the public and private sectors. He is also a member of CPA Canada Crypto-Asset Auditing Working Group. 
Brian Gelfand is a consultant and a Senior Advisor to EY.  He has more than 20 years of experience in financial markets regulation and financial market infrastructure, including leadership roles in derivatives market operations, derivatives market regulation and supervision, and securities and derivatives clearing and settlement.  His experience spans all aspects of markets and post-trade services, from high level policy and strategy to initiative leadership and execution.
Brian served as Special Advisor to the Secretary General of IOSCO before joining the Montréal Exchange, where he occupied senior leadership roles in business development, market operations and microstructure, corporate relations, and served as Chief Regulatory Officer responsible for market regulation, surveillance and enforcement.  Brian's most recent executive role was Chief Commercial Officer for Post Trade Services at the TMX Group, responsible for integrated business development, relationship management and product and service development for both the central securities depository (CDS) and the derivatives central counterparty (CDCC).  
Special thank you to our 2022 sponsors!
Discover our Fintech Drinks Playlist 2020-2023
Interested in sponsoring our Fintech Drinks?
Connect with the FC Team.
Sign up to our newsletter to know the latest fintech opportunities!