At Fintech Cadence, we believe that a strong fintech ecosystem starts with engagement and support at an academic level. Bridging the gap between universities and industry is vital in ensuring research is applied to the sector, talent is being encouraged and recruited into fintechs, technologies are being commercialized, and relevant, real-time curriculum is developed with purpose. 
As part of our role with universities, we have identified and partnered with the following academic stakeholders:
By providing support for fintech curriculum and access to real-time cases
By providing access to the fintech ecosystem and its many opportunities, as well as educational support & resources
By providing opportunities and connections to commercialize their solutions
By providing industry perspectives and advisory
By providing industry-specific knowledge and resources
By helping build a wide range of fintech initiatives
We have three main academic focus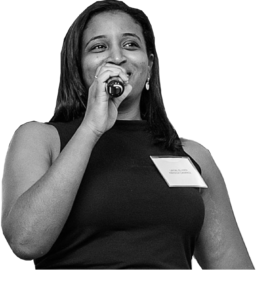 Building relevant
Fintech Curriculum
Designed in 2018, the fintech certificate provides the opportunity to learn about the fintech industry, its impact, challenges, and opportunities in our society. This 7-course program offers the basic knowledge to help you navigate the fintech ecosystem as well as a chance to meet with key fintech players like FIs, VCs, founders, and top fintech experts in Canada and internationally.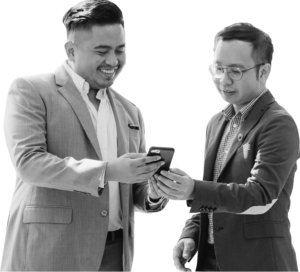 Connecting Academia
with the Industry
Creating opportunities for students, professionals and the fintech ecosystem to connect is at the heart of our mission. If you want to discover the fintech ecosystem, don't miss our wide range of events throughout the year that bring together Academia and industry. We offer a variety of  panel events, conferences, and hackathons which offer a glimpse into the sector. Not only that, but each event presents  the opportunity to network with a diverse gathering of people from different areas of the industry.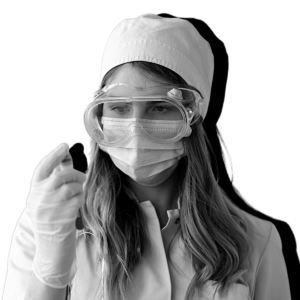 Support fintech ideas
and Research
Research and innovation are at the heart of our academic institutions. A large part of this Academic research has the potential to become innovative solutions for real-life problems. By facilitating Research-Industry connections  through our programs, we offer students, professors, and researchers the opportunity to develop commercialized solutions.
Our Academia department is there to offer support for your fintech research, projects, and initiatives. Whether you are a student, a professor, or a researcher, we are there to support your progress.
Get access to our 200+ Industry Experts
Discover the fintech ecosystem and meet new people through our variety of programs & events.
Join our  incubation programs, designed to help you develop your venture.
We can provide guidance and advice on your fintech-related programming. 
If you're working on a fintech-related initiative, we're always happy to collaborate.
Want to become a fintech expert? Discover all the fintech programs offered by Canadian universities by clicking below.

The program focuses on the core competencies in fintech, including modelling and visualizing financial data, and developing machine learning financial applications. It also covers competencies related to alternative specializations, such as developing financial market technologies and financial technology platform solutions.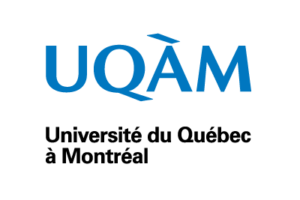 The Fintech Certificate aims to prepare students for a career in the fintech sector. The program exposes students to the multiple applications of financial technologies and their impact on financial services; Using machine learning, big data analytics, and artificial intelligence to improve model performance in investment domains; The use of robo-advisors and the automation of many tasks previously performed by analysts and financial advisors and more.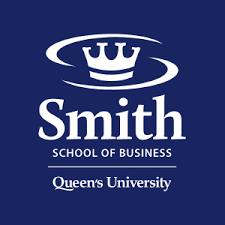 The MFIT program is well-adapted to the latest trends in financial markets and trains students with the required skills. This program will help you to possess a unique combination of skills consisting of a deep understanding of financial models, data and technology. Classes are held on weekday evenings and during the day on designated weekends. Although this program can be completed while you work, it is considered a full-time program.



This program focuses on technical solutions combined with management training to help you lead your team successfully through major market disruptions. Over the course of the program, you will gain a solid understanding of the changing context of the payments landscape, and the forces and trends shaping its future. You will develop the knowledge and competencies you need to stay ahead.

Become a FinTech Professional in 24 weeks. Participants will obtain marketable skills, learning how these fundamental concepts are leveraged within financial fields from financial planning to hedge funds, as well as best practices for using these skills to add value to an organization.

This course provides an introductory overview of the major themes and issues in Financial Technology (FinTech). Students will develop a broad understanding of the role banking and financial services play in society and the importance of key FinTech applications. Significant emphasis is placed on understanding the practical implications of the adoption of FinTech on traditional business practices, employees, customers and the impact on society and the regulatory environment.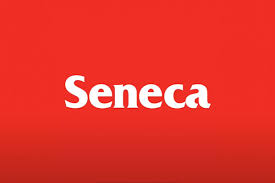 An eight-month graduate certificate will let you work with innovative and disruptive technologies used in the financial service sector. The program's expert faculty will outline best practices for product development and entrepreneurship and enhance your understanding of privacy, ethics and the regulatory landscape of financial technology. The program covers topics including cybersecurity, web application and mobile development as well as data analytics for financial services.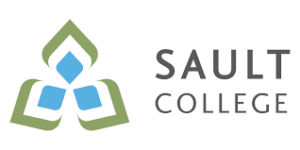 The program provides cutting-edge training on FinTech applications such as basic retail banking, and payments systems. This program will be of interest to individuals who have previous education or experience in finance, business, information technology, cyber security or related areas. Topics covered include big data; legal and ethical issues in information technology; the intersection of technology and commerce; the associated implications for competitive dynamics, social policies and regulatory frameworks; blockchain technology in the banking and financial service industries; and the latest trends and technologies in FinTech including artificial intelligence.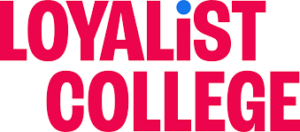 A one year program that prepares you for a future in one of the fastest-growing segments of the financial service industry. With an interest in technology and change management, students will develop the relevant skills by studying topics such as emerging market trends, monetary and fiscal policy, business strategy, artificial intelligence and machine learning, and emotional intelligence. Graduates will be prepared to explore the world of Fintech with job-ready skills.
Working in Academia and want to connect? Contact us!