CYBERSECURITY CALL FOR APPLICATIONS 2023
How can Canadian cybersecurity startups help SMEs and individuals deal with cyberattacks, particularly those involving ransomware?
Please note you must complete this application in one setting. If you prefer a word document application to complete as you go,
please email us at [email protected]
Up to 3 cybertechs will receive a $15,000 grant
and a potential investment up to $250,000 investment through Startup in Residence's Accelerator
The goal of this call for applications is to inspire the launch and growth of cybersecurity companies at a time when cyber threats to Canadian citizens and businesses are on the rise.
Cybercriminals are putting increasing pressure on businesses and citizens. In response, Startup in Residence and its partners want to support cybersecurity entrepreneurs who are coming up with innovative and sustainable technology solutions. They want to encourage the entrepreneurs to push their development further and prepare them to receive venture capital to significantly accelerate their growth. 
The 2020 Cyberthreat Defense Report (CDR) published by CyberEdge Group provides a wealth of information on cyberattacks. The report revealed that over a 12-month period, 78% of companies had suffered at least one cyberattack. Of those companies, over 70% had been hit by ransomware. That's a huge number!
A recent Leger survey shed some light on this worrisome phenomenon: Of the companies surveyed that said they'd been the victim of a cyberattack, more than half (56%) admitted to having paid the requested ransom. These threats and attacks translate into skyrocketing costs for businesses and can put them at risk or even lead to bankruptcy.
Whether perpetrated by cybercriminal groups such as Conti, BlackCat, LockBit, Karakurt and Qilim or by individuals acting alone, ransomware attacks expose companies to risks ranging from disrupted operations and significant financial losses to reputational damage and loss of data security. Cybercriminals' preferred means of access is through the actions of poorly informed employees. The recent ransomware attack on Sobeys, where an employee clicked on a link they received in an email, is a case in point. What technological solutions can prevent this type of incident?
Ransomware attacks pose a threat to Canada's national security and economic prosperity, as they're lucrative to cybercriminals. 
The Canadian Anti-Fraud Centre had received some 68,259 reports of fraud as of September 30, 2022. Aside from raising awareness about cybersecurity, what can we do to better protect Canadians? For example, how can we prevent them from having their identity stolen so hackers can use it to apply for a mortgage or credit card?
Preferred Approaches
↠ Limit ransomware risks for SMEs
↠ Reduce security incidents caused by employee errors
↠ Help businesses become more resilient to ransomware (backups, continuity plan, etc.)
Please note your solutions are not limited to the list above and don't need to be in the fintech space.
Operate a business incorporated in Canada
Be registered to participate in the challenge according to the rules set by Startup in Residence*
Have at least a working prototype of your solution

Have raised less than $1 million in dilutive funding

Have at least one co-founder working full time for the business

Have growth potential

Have a founding or management team interested in hands-on coaching whose members have entrepreneurial and IT skills
*These rules are listed in Startup in Residence's application.
For any questions or uncertainty about eligibility, connect with us at [email protected] or use the form at the bottom of this page.
Call for applications starts February 13th, 2023. Start your application here, for word format contact us at [email protected]
Submit your application by March 9th, 11:59pm ET.
Interviews & Due Diligence
From March 22nd to May 12th, rigorous interviews  and due diligence exercises will take place with selected cybertechs and Startup in Residence.
Up to 3 cybertech winners will be selected for a $15,000 grant each and a potential investment of up to $250,000 on May 17th.
If you're a Cybersecurity startup with an innovative product, don't miss the opportunity to apply for this Call for Applications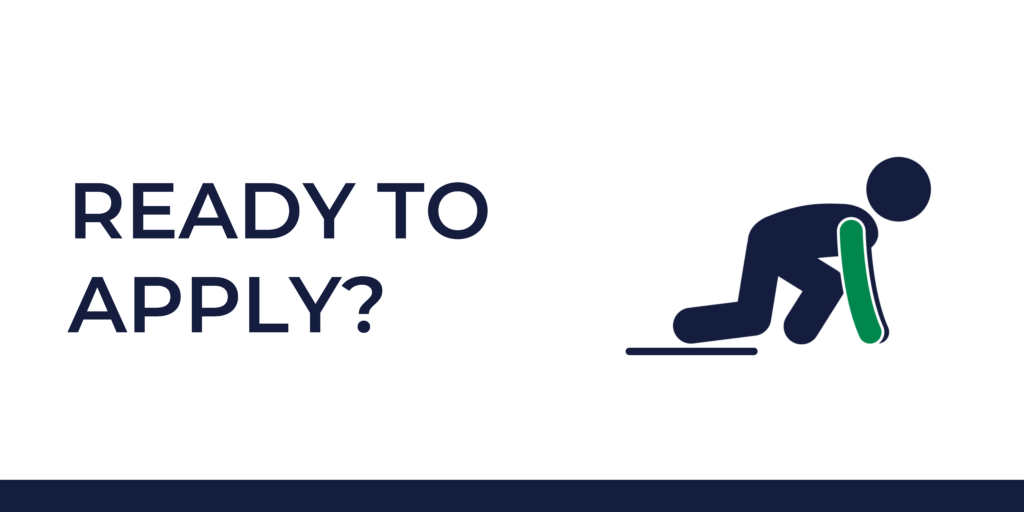 Deadline to apply is March 9th, 11:59pm EST.
You have the option to submit your application in French or in English. Please note your application must be completed in one setting. If you prefer a word-document application to save your answers as you go, please contact us at [email protected] 
Once your application is completed, results and selection will be communicated March 22nd, 2022.
iN COLLABORATION WITH OUR COMMUNITY PARTNERS
Have Questions before applying? Let's connect.