It has now been two weeks since our 4th Ascension cohort graduated from our 3 month incubation program where over 300 community members across Canada joined us in celebration. 
As the only Canadian organization that offers fintech-focused incubation programs for early-stage fintechs, we've carefully designed a 12-week program devoted to helping our startups achieve their next milestones and being submerged by introductions of industry experts from a variety of backgrounds as well as workshop content.
Early, Fintech, and Canada are words that generally don't mix well. Fintech Cadence partners with entrepreneurs early in their journey to create a solid foundation from which to build from. There's simply no other program like it in Canada.
Fintech Ascension is a unique experience offering tailored support and introductions to help us achieve our goals, guidance on how to get there, and advice along the way. We're so grateful to have been included!
Ascension has helped us narrow our focus to the key aspects of our business and develop a strategy to expand on our strengths.
Being part of Fintech Cadence has made a huge impact on the short & long-term direction of blankit health. The guidance of the FC team and advisors has exceeded our hopes.
Getting access to industry expert and practitioners was very helpful.
Every year, we are excited to see a new wave of diverse fintechs and verticals being represented and this cohort was no different. Our startups represented 9 different verticals including Payments, Proptech, Non-Dilutive Financing, Banking, Alternative Lending, Responsible Finance, Insurtech, Wealthtech and Personal Finance Management. Founders came forward from coast to coast including British Columbia, Saskatchewan, Ontario, Quebec and New Brunswick. Lastly, in the most diverse cohort yet, 47% of our startups had female founders – an incredible ratio given that in 2019, women founders and co-founders only represented 12.2% in the fintech space according to a Deloitte study. Meet the full cohort here.
Building a startup is hard, building a fintech is harder.
Meet our village making it possible and easier for our founders.
Fintechs are faced with some of the toughest landscapes to survive, while innovating and breaking barriers in the financial industry. Among the biggest challenges are the stringent regulatory landscape and the level of readiness required by financial institutions to partner and/or support them as they move forward.
Through Ascension, the teams have had access to a variety of workshops and content through our Business Fundamentals Partners:
In addition, every week they were grouped with industry experts from a variety of backgrounds to help guide and challenge them. These thematics have been focused but not limited to Validation, Data Management & Ethics, Marketing, Sales, Funding and Regulations, all to support the startups achieve their next milestones.
A big shout out to our incredible Industry Experts that contributed to the success of this program.
Ascension came in at just the right moment for Mind the Gap. We needed to reach new milestones, and that's what it allowed us to do.
Being a founder is not easy, Especially when you are trying to launch a fintech out of Regina, Saskatchewan. Fintech Cadence's is actively working towards their mission of developing Future Fintech Leaders. As a fintech that is isolated from the ecosystem Fintech Cadence has given the Fifo team the tools to we need to make an impact and reach our goal of FInancial Accessibility for all Canadians.
Building and growing a startup is hard, particularly in the big, corporate world of finance and fintech. Having a stellar resource like Fintech Cadence, and their team of mentors, has really accelerated our startup as we navigate each step of our startup's evolution.
The FC team has been committed to ALFI success since the first day and it has allowed us to grow from 60 K to half-million users in 3 months.
Participating in Ascension provided access to expert review, feedback and networking that is difficult to quantify in the short term. Many thanks to the Team at FC!
On April 29th, the fintech community was brought together to hear the 15 outstanding pitches of our founders. Pitches were on point and their solutions, nothing but innovative & solving a gap in the market. Venture managers were all ears.
With 9 different prizes to be won and a live DJ, facilitated by DJ Sinca, it was a vibrant experience for us all.
We are grateful to bring a total of $16,000 in cash prizes distributed as 1st, 2nd and 3rd prizes as well as bonus in-kind prizes thanks to our wonderful partners and sponsors: Expertus, an IBM Company; MNP; Peak Financial Group for the monetary prizes and District 3, Holt, Finnovate.io, Luge Capital, Portag3 and Fin-ML for the bonus prizes.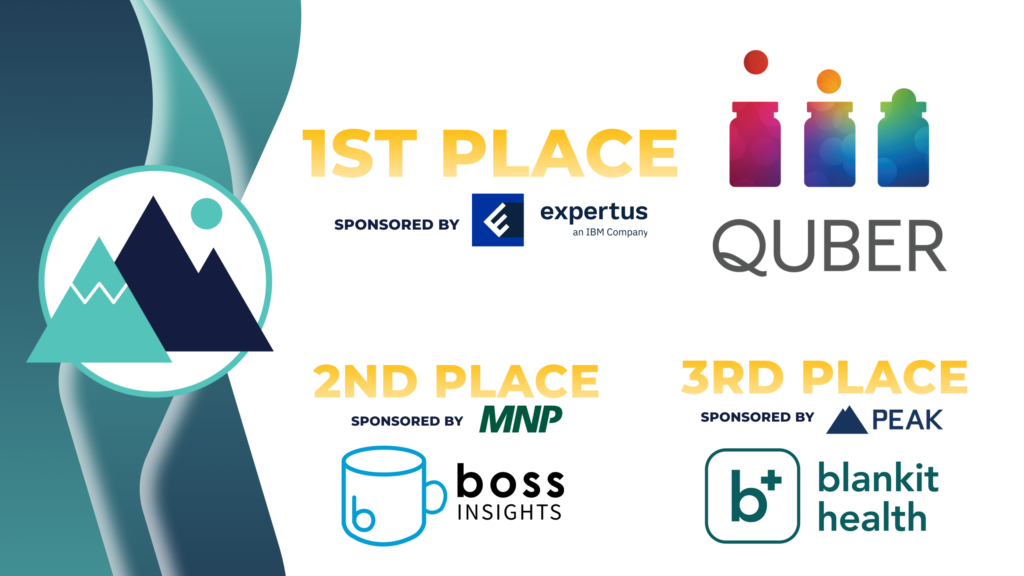 The entire Fintech Cadence team has been instrumental in helping us build our network, develop new partnerships, and improve our messaging.
The Ascension program provided us with connections to amazing experts who gave us actionable feedback that enabled us to hone in our north star.
Thanks to Ascension & Fintech Cadence – the programs and advice of mentors has been invaluable in helping to focus on what we need to do in order to continue to grow – today and in the future!
From cyber security experts to investors, Fintech Cadence are fully connected to the Fintech eco-system. This is what makes their coaching and training real !
The quality of the Fintech mentors was outstanding. The weekly sessions with mentors gave me the confidence, and the direction needed, to effectively launch my start-up, and align it to scale.
We can't wait to see what our newest cohort will achieve next, but as any startup in any industry, they will need the help of you, our community. The pandemic and global challenges continue to bring forward a number of challenges for many entrepreneurs and so, if you find yourself a fan of some of these startups and you believe you can bring insights or valuable introductions we ask you to please reach out to these founders! You will find their profiles at the end of this article.
We have some really exciting upcoming programs and initiatives open to professionals, talent, entrepreneurs and startups. Here is what coming up:

Finally, we invite you to subscribe to our newsletter to stay up to date with all of our upcoming events and initiatives as Canada's Fintech Hub.
Connect with our founders