The finance industry has been in a state of flux for the past 10 years – with everything from regulations to jobs going through multiple phases of transformation.
What implications does this have for the finance professional of today and tomorrow?
For starters, there is a pressing need to stay current with everything that is happening in the industry, in addition to upgrading your skills on a constant basis – especially in tech.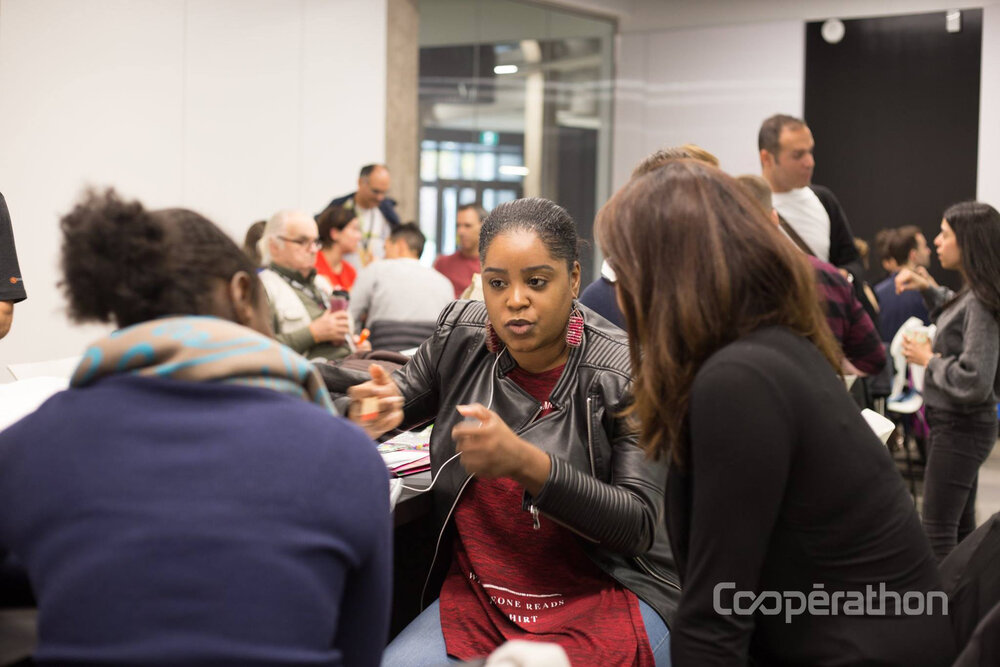 Most professionals would agree that the most efficient way to learn a new skill is to acquaint yourself with a bit of theory, and then just jump into the deep end of the pool. This requires a special kind of setting, something that educational institutions can come close to, but can't completely replicate.
Desjardins, however, has created an environment with all the right ingredients conducive for rapid learning – the Cooperathon, the largest open innovation competition in the world. Fintech Cadence will lead the finance track for a third consecutive year to bring its expertise on how to build fintech startups at the earliest stages.
What's the Cooperathon all about?
In a nutshell, the Cooperathon is an open innovation program where you can participate as a team or individual. You enter the competition with your own idea, join someone with an idea or work on the Desjardins Challenge.
Teams then go through a structured program with hundreds of mentors and experts in the field, all of whom have one goal in mind – to help you build the next big thing.
What's the Desjardins Challenge?
If you are someone who has thought about how to budget their expenses, created a spreadsheet to get an understanding of your financial standing or used a savings/budgeting app, then you are already ahead of the curve when it comes to this year's theme – Financial Health.
It may sound like a trivial concept, but if one were to dig deeper they would realize that there is an urgent need to switch things up. An investigation conducted by the Angus Reid Institute (ARI) investigation into poverty found that more than a quarter of people in Canada are struggling to make ends meet.
In other words, even though Canadians are not part of the group that is unbanked, they definitely fall in a group that is "underbanked."
If you wish to work on the Desjardins Challenge, your goal will be to build a startup in the areas of protection, savings, budgeting and investments – the 4 basic pillars of a person's financial health.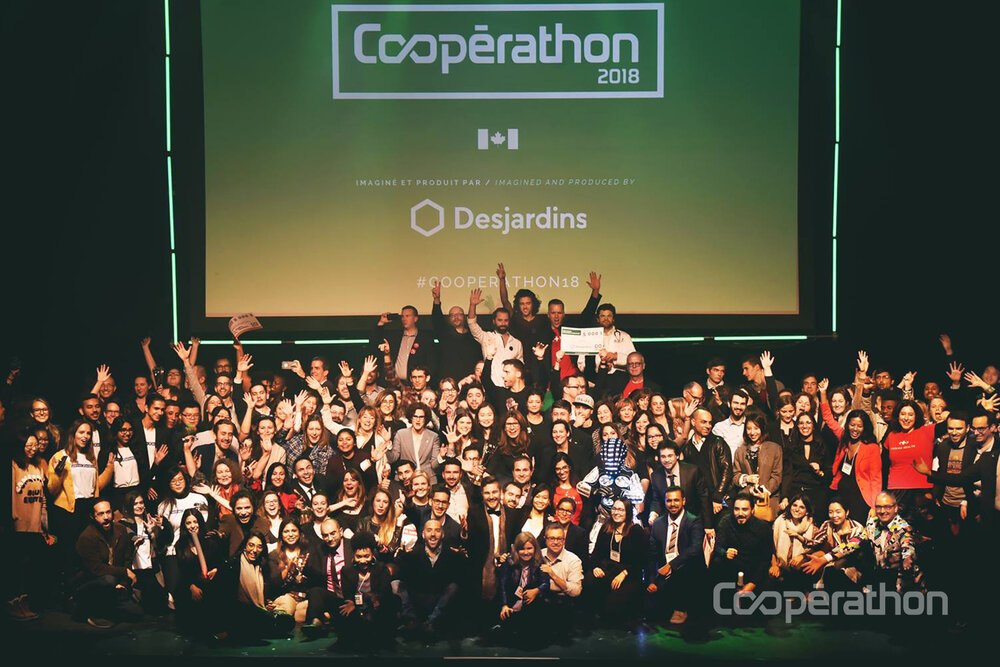 What are some other reasons to join?
You get to network with the tech and finance community of Montreal, meet enthusiastic and like-minded people and get a great sense of satisfaction to build your startup.
On top of that, you upgrade your skill set by playing with new and cool tech, working on challenges that can actually make a difference and getting a taste of that startup life.
Who's It For?
Open to all multidisciplinary academic backgrounds. All you need is curiosity, be ready to think outside the box and be motivated to have a social impact!
How Do I Sign Up?
The Cooperathon kicks off on October 2nd and registrations are now open!
To register with a 30% discount, click here.
If you are interested in meeting past Cooperathon participants, fintech entrepreneurs or pitching your idea to get early validation, we have these pre-Cooperathon events coming up:
And if you have any questions, don't hesitate to contact us at [email protected]