It's back to school and that means…course picking and waiting lists! Now if you're wondering whether you've chosen the right courses for your 1st, 2nd, 3rd or final year, Fintech Cadence has a program that just may be everything you've been looking for, and it's coming right up on October 2nd.
Created by Desjardins, the Cooperathon is the largest open innovation competition in the World, and for the 3rd year running – Fintech Cadence is leading the Finance Track!
What I like the most about the startup world is how multidisciplinary it is – everyone has different skills and they all contribute to make something great.

Felix, Past Cooperathon Participant
Why you should participate in the Cooperathon
The Cooperathon allows students to go outside of their comfort zone and roll up their sleeves to put theory into practice. Through its 25 day competition, you can work on real problems, join a team and maybe even turn one of your own ideas into a startup!
However you'd like to participate, Fintech Cadence is there to support you in the Finance Track by providing you tailored tools, resources and much more.
If you're unsure of which idea to tackle, Desjardins is giving you an opportunity to solve one of the biggest financial challenges in Canada: Financial Health. The challenge proposed is "How do you get people interested enough to buy into their financial health?" An important problem as some recent findings have found that 41% of Canadians have ranked "money" as a top stressor in their daily lives and 44% of Canadians live paycheque to paycheque. Desjardins is seeking participants to tackle this issue at the Cooperathon to create ideas that can truly have an impact for Canadians.
The icing on the cake is that if you make it to the finals, you have a chance to win cash prizes and turn your idea into a real startup!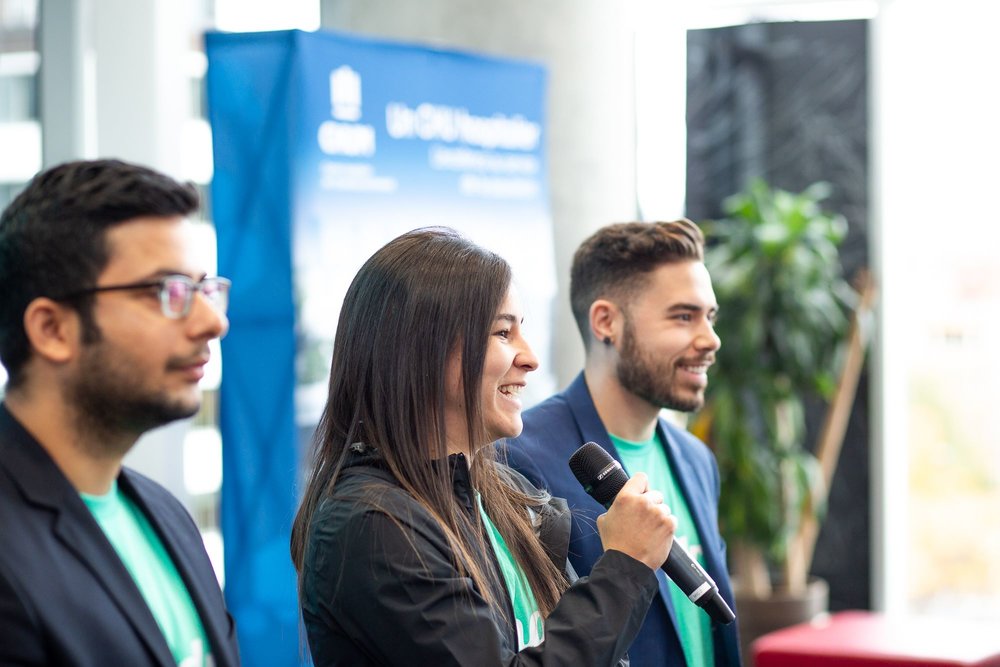 Sounds cool! But what is fintech exactly?
A movement that's increasingly becoming popular (and needed), fintech is the harmony of finance and technology to improve existing services and/or create new innovative products to better impact our day to day lives. You use it every day: bank apps, savings apps, rent, loans and more. Fintech encompasses a wide array of sectors with the aim of providing stronger and better financial services for consumers leveraging today's technology.
Our mission at Fintech Cadence is to educate and support the fintech leaders of tomorrow and we believe a program such as the Cooperathon is a great way to discover this ecosystem.
The Cooperathon enabled us to transform a simple idea into a concrete business project with great opportunities.

Allset, Cooperathon Finalist
Who's it for?
Open to all multidisciplinary academic backgrounds – no prerequisites required. All you need is curiosity, be ready to think outside the box and be motivated to have a social impact!
Benefits
Unique experience to add to your CV

Meet experts in the field

Learn and play with new technologies

Chance to win cash prizes

Discover and explore the fintech sector

Work on real challenges that can have a social impact

Live the startup life! Know what it's like to be a founder
How do I sign up?
The Cooperathon kicks off in less than a month and registrations are now open!
To register with a 30% discount (only 10.50$ for students!), click here.
If you want to hear experts, participants and founders share their experiences from past editions of the Cooperathon, don't miss out on our Fintech University Tour, coming to every University in Montreal this September.
To learn more – see our info page here and if you have any questions, don't hesitate to contact us at [email protected]